Telegram slammed Apple for its review policy
August 13, 2022
This week we heard about Google slamming Apple for not adopting RCS or Rich Communication Services. This report comes after Apple claimed that Android devices have 50 times more malware than iOS. However, a new report says that Apple's app review policy is a long process and Telegram's new update has been stuck for over the past two weeks.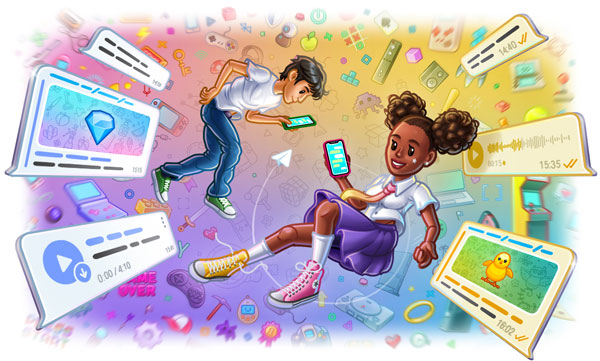 Telegram had recently launched a new update to the app, which is "Telemoji". This new feature is about unique emojis which are built for telegram and are only available to this platform. This update was pushed to Android devices instantly but not for iOS because of the long review process. As we are aware, Apple's developer policy is very strict and it analyzes the apps before making them public to Apple App Store. This could be the reason why Apple did not make the Telegram app up to date on its App Store.
Although the company claims that the tech giant has not given any official statement, it is being said that this update called "Telemoji", are vector-animated version of the standard iOS emojis.
It is being also said that Apple had already warned Telegram of this update, but they never paid any attention and it pushed it on both platforms. After Apple did not give any official statement about the review status, Telegram publicly announced that Cupertino-giant is not letting updates be released to all iOS devices.
We see rising tensions between two tech companies for just a small update, but people still remember how Meta and Apple had fought over a term called "privacy policy".