This month we saw the Cupertino-based tech giant unveiling the 2nd generation of the AirPods Pro. The new device has received many great reviews from users. It was officially revealed on 7th September 2022 at the Apple Event.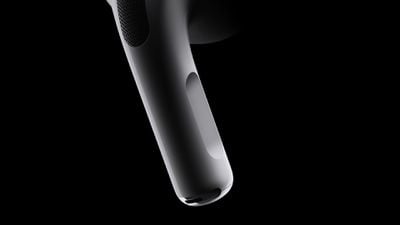 The new AirPods Pro has better noise cancellation and audio experience. The company has improved the noise cancellation so that users can experience better audio effects than the previous one.
It comes with 'Touch Control' which can adjust the volume by touching and swiping it. This feature has been introduced at AirPods Pro and we could expect to see this feature in the next generation of AirPods too.
The H2 chip in AirPods Pro comes with exciting features which deliver the best of every music. It comes packed with many built-in drivers which enhance the music and sounds clear, rich in the bass with no exterior noise.
The new design gives the users a fresh look and has many features embedded. The new U1 chip helps you to locate your AirPods Pro case whenever you lose it. You can use your iPhone to locate the case and get its precise location. The case also has a speaker so that it can make noise which makes it easier for you to locate the device. It also has support for MagSafe which helps you to charge your case without the lightning connector.
Common features include "Hey Siri", for playing music, making calls, sending a message, etc, or making announcements when receiving calls, text messages, etc. You also have the option of engraving your AirPods Pro with your style.